Swimming Pool Chlorine and Acid controllers that have all the necessary electrical safety and EMC approvals for domestic use
Domestic Swimming Pool Controllers for ensuring the correct amount of Chlorine and Acid dispensed to your pool are great for keeping your pool water sparkling and germ-free. The key for keeping the Chlorine levels correct is maintaining the correct pH level. This is often neglected in swimming pools because the general consumer is mainly concerned with the Chlorine level and "how the pool looks". However, the correct pH level is uber-important. If the pH keeps on creeping upwards, you will need to consume that much more chlorine to maintain the desired level and if the pH is too high, the Chlorine is almost ineffective.
Swimming pool controllers such as the EMEC WDPHRH  measure the pH in the water and dispense just the right amount of Acid to keep the pH at a level, typically between 7.4 and 7.6. When the pH is maintained between these levels, it is easy to control the recommended amount of Free Chlorine in the pool. This is most commonly achieved by measuring the ORP (i.e. Oxidation Reduction Potential) with an ORP sensor, often incorporated within the pH sensor. The controller then dispenses just the right amount of Chlorine to maintain the desired levels, as it controls it using the ORP. As the Chlorine demand increase, the ORP level drops and as a result the controller knows it needs to dose more Chlorine to maintain the desired level.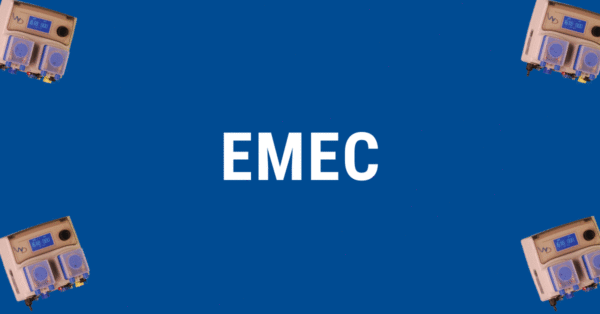 There are many controllers out there in the world, but for the Australian domestic pool market, there is an absolute requirement by law that the product has an ASA (Australian Safety Approval) or similar certificate of approval, which would translate to compliance with standards AS/NZS 3136:2001+A1+A2, AS/NZS 310:2017+A1, and AS 60529-2004. Having this approval means that the product is tested to be 100% electrically safe and also does not cause any Electromagnetic Interference.
Using the robust and reliable EMEC WDPHRH ASA approved pH/ORP controller/doser give you the peace of mind that the unit is fully approved and safe to use for  your pool.
You can download our swimming pool brochure  for other equipment you can choose from. You can also get in touch with us for a price list or other inquiries.