Trade Waste Water Monitoring & Control
Trade waste is becoming an increasingly significant issue with small to medium sized business enterprises (SME). Water authorities are becoming significantly more proactive assessing the effectiveness and suitability of SME trade waste systems. Many businesses have never had direct dealings with water authorities previously other than paying of water bills. The compliance requirements that are demanded by water authorities can be a daunting prospect as it will often involve equipment and terminology that many businesses have not had previous experience with.
You should be aware of what is required, why it's required and the potential risks to your business if not done properly. CWC has a range of equipment options and complete "turn key" trade waste solutions. If you have an existing system we can potentially upgrade your existing system so that it is compliant. As well as trade waste related instruments, pumps and controllers we can help specify design and install more complex systems that may require specific tanks, pits and associated plumbing.
Design
We can provide detailed design of complete trade waste systems as well as upgrading existing systems.
We also offer detailed design of individual monitoring, controlling or dosing equipment as part of trade waste systems.  An example of this would be pH correction in dissolved air flotation (DAF) systems .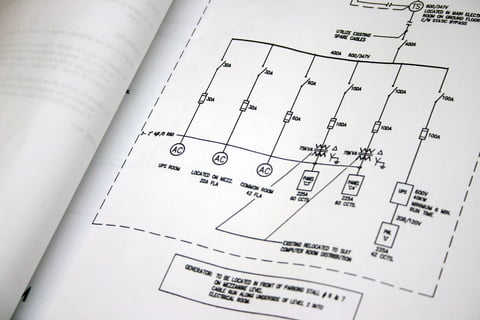 Installation & Construction
Our Melbourne branch of CWC can perform comprehensive installations of complete "turn key" trade waste systems or individual components as well as managing the project with sub contractors.
We also have access to a range of specialist contractors including; plumbers, electricians, fabricators (Steel, stainless steel and plastic), concrete cutting and concrete pits manufacture/installation.
Once a project is complete, detailed training and follow up support is always available.
System Assessments & Improvements
If you have an existing trade waste system, a detailed assessment may be required to determine if it is suitable or at least up-gradable to meet any new compliance requirements. Even if you don't have any current compliance issues, it is recommended to obtain a detailed report outlining the current condition of the system, system performance, any potential problems and how ready the system is if the local water authority requires compliance.
There are advantages in having your current system in the best possible condition in case you receive an unexpected visit from your local water authority.
Servicing and Service Contracts
Trade waste systems are often a neglected part of many small to medium sized businesses as being "out of site out of mind".
Our Melbourne branch of CWC can offer professional servicing and calibration of trade instruments/controllers as well as all associated plumbing and dosing equipment.
Servicing can be a "once-off" to get your system into operational condition or in the form of a service contract, based on quarterly, 6 monthly, yearly or any other service interval you require. We can also perform "short-notice" emergency servicing.
Instrumentation/Controllers
We offer a variety of trade waste instruments including the full range of EMEC and DIGICHEM controllers. We can cover almost all types of trade waste monitoring and controls including but not limited too: Flow rate, Flow volume, pH, temperature, turbidity, conductivity, dissolved oxygen, level controls etc.
We have dedicated controllers for specific parameters such pH as well as sophisticated controllers that can take a number of inputs and control a number of systems. Through appropriate equipment we can connect many of our controllers to data loggers with online monitoring.
You may already know exactly what you need for your trade waste system and we can supply you with all types of equipment to install yourself. If you are unsure of exactly what you need don't hesitate to get in contact with us.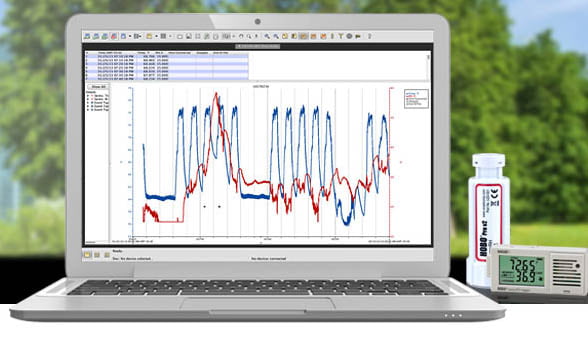 Monitoring including data logging and online monitoring
CWC has access to large range of data logging equipment and can assist to ensure that you get the most cost effective solution to your trade waste monitoring requirement.
Monitoring can be as simple as a data logger that can be downloaded to your laptop on a regular basis or more sophisticated online monitoring complete with alert updates. Monitoring can also be directly connected with your upstream processes to ensure that the processes within your facility are operating within correct parameters thus preventing trade waste issues at the source of waste.
Compliance: EPA and Water Authorities
Water authorities are becoming increasingly proactive in determining what types of businesses pose the most risk to the waste water infrastructure. What this means is that businesses that are likely to discharge waste, potentially causing a noticeable impact on the sewer system, stand a good chance of inpsectoins by water authorities to investigate the waste being discharged and the quality of the waste treatment. Generally the discharge requirements are very specific with not much room for negotiation and if you are found to be out of specification, you may need to rectify the situation immediately. As data logging and online monitoring is tending to becoming mandatory, there is very little room for error and it is essential that your system is working as efficiently as possible.
The Environmental Protection Agency (EPA) of Victoria is also becoming much more stringent in enforcing compliance and if you are found by the EPA to have breached any kind of discharge license or discharged without an appropriate license, you may have very little time to rectify the situation.  Under the powers of the EPA act you will in certain circumstances be bound by law to rectify the situation by a prescribed date. Failure to do so may result is fines.
The best solution to prevent any issues with water authorities is to be pro-active: Ensure your water treatment system is in the best possible condition and meeting all of your discharge requirements.